When we are providing a service to the client then it is really important that we also value their individual customer experience. It would be better if we focus more on "how the service is delivered?" Customers demand more tailored and customized services. We should provide them the real-time engagement and dynamic services that can provide good customer support with faster query resolution.  
Challenges
The pandemic caused a major disruption in the customer service industry. Millions of people were affected by the covid-19 and ultimately lost their jobs. Organizations operating on the basis of manual human efforts faced huge disruptions and they started facing problems in serving their clients and resolving their issues on time. Customers want their queries to be resolved on time. Therefore, Huge demand for creating better customer experiences as companies were getting higher operational costs and lesser efficiency.    
Proposed Solution
ServiceNow Adoption In Customer Service Management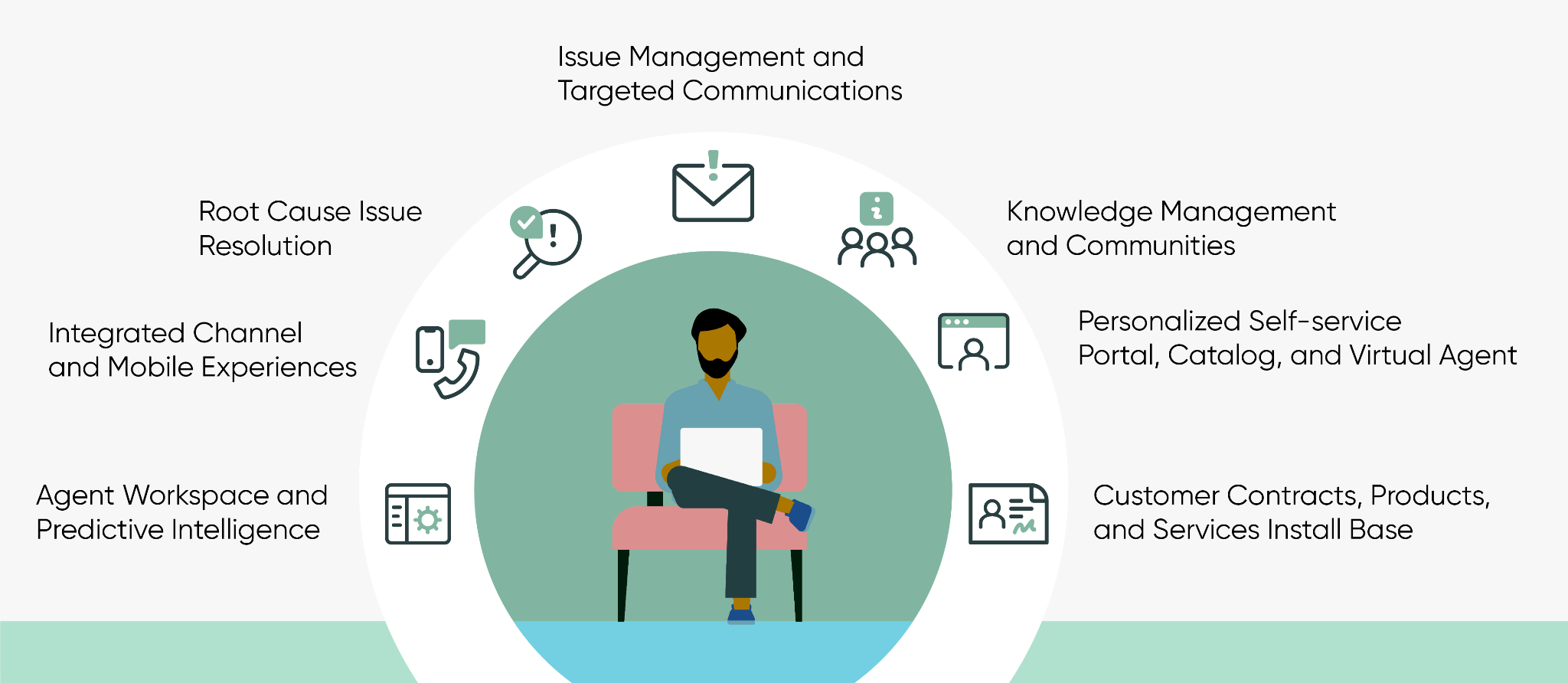 It is the process of orchestration of processes and tasks between customers, customer service, providers, back office, and operations teams to resolve complex issues quickly in a shorter span of time with higher efficiency. ServiceNow provides customer service solutions for all sizes of businesses. ServiceNow customer service management proactively addresses and resolves all the issues. It automates the requests and responses, consequently creating a great customer experience. It allows teams to optimally connect with intelligent automation solutions.
Why do we need customer service management?   
Using the Customer Service Management application, customers can easily request the products and services required. Availability of Digital workflows to automate the customer requests and reduce human efforts. The service catalog provides agents with different options to generate requests in place of actual customers. The customer Service management catalog has the capability to improve and enhance customer engagement.   
Customers always look for a smooth and seamless journey from request to delivery. They want their requests and issues to be resolved quickly and Customer Service Management makes it possible by providing alignment with every relevant team on a single platform so that problems can be quickly identified and resolved.  
Benefits of ServiceNow Adoption In Customer Service Management
Ease for the Customers to engage
ServiceNow Customer Service management supplies different modes of communication by chat, social media, voice, and mobile from anywhere using any device. It automatically assigns the customer cases to the most appropriate agents based on the different required criteria.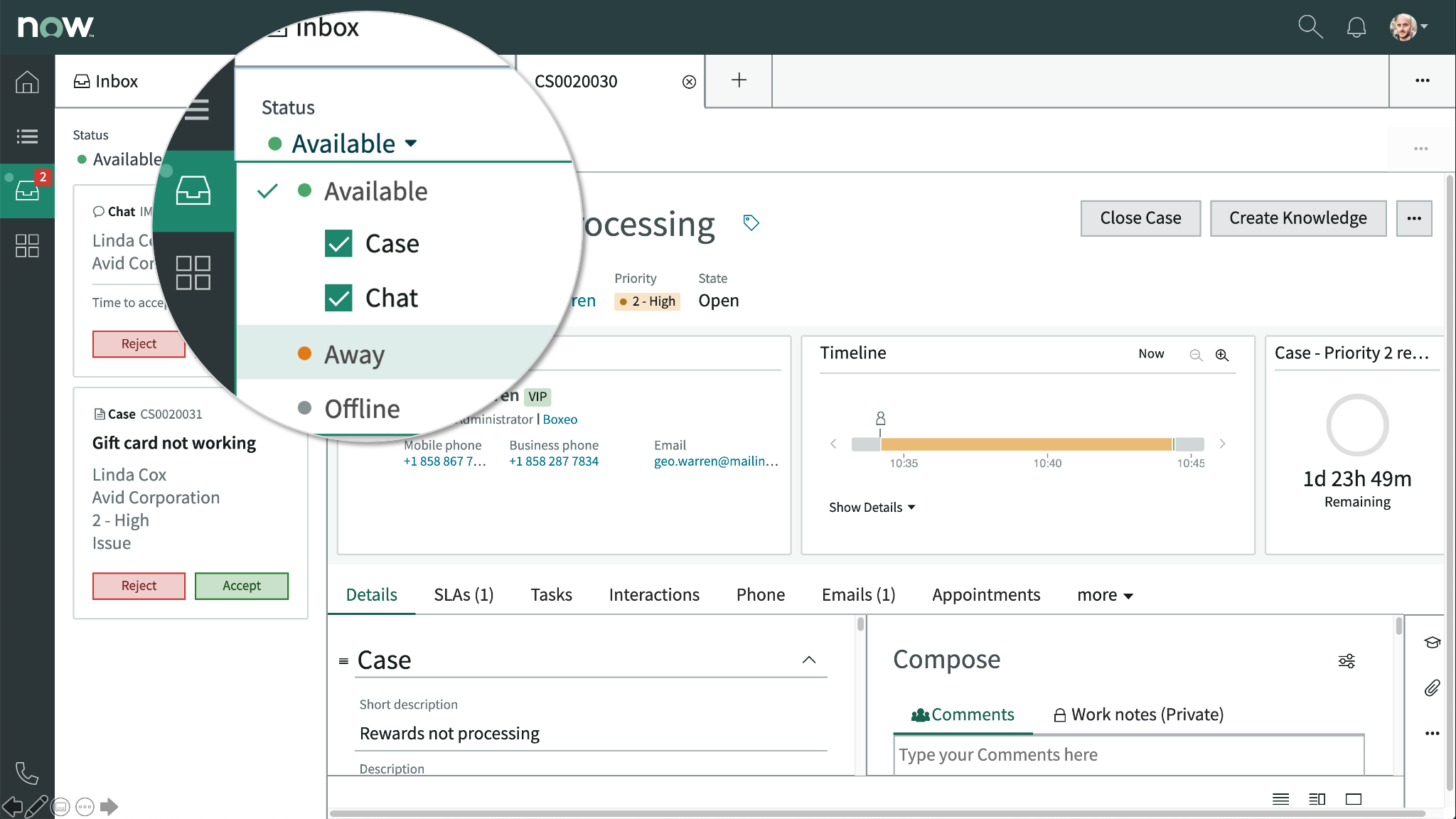 Driving Customer Loyalty with automated digital workflows 
In this new era, it is really important to keep loyal customers to sustain and grow in this competitive business environment. ServiceNow allows you to drive customer loyalty with digital workflows. It joins customer service to all other departments to resolve all complex customer issues end to end. Above all, it also provides a personalized customer experience to address common requests using different sources like the portal, service catalogs, and virtual agents.
Assignment of tasks within the organization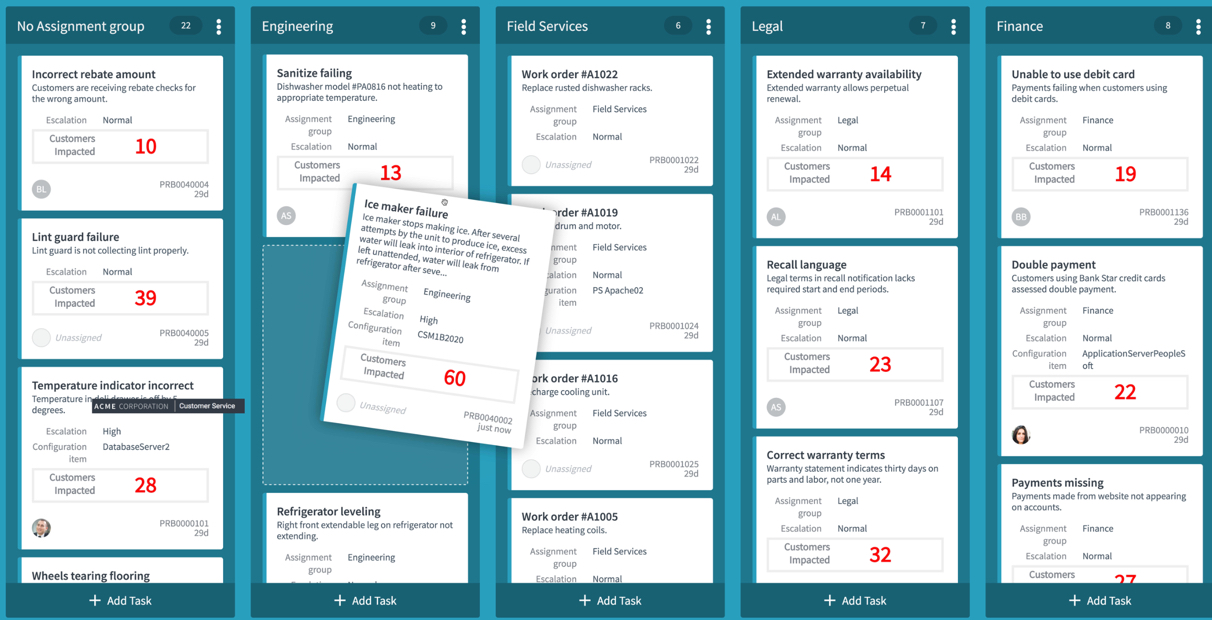 It allows you to connect customer service with other departments using visual dashboards. Identification of customer service requests and then assigning them directly to different departments like field service, financial, accounts, and legal departments. It provides you the additional visibility to manage the projects, costs, and assets.
Monitoring and Automation of the task creation
Alert your customers about possible issues. Telling them about the all-possible solutions to prevent the need of the customer service request. Automate the process of task generation and notify the customers to be aware of future actions. 
Empowering Self Service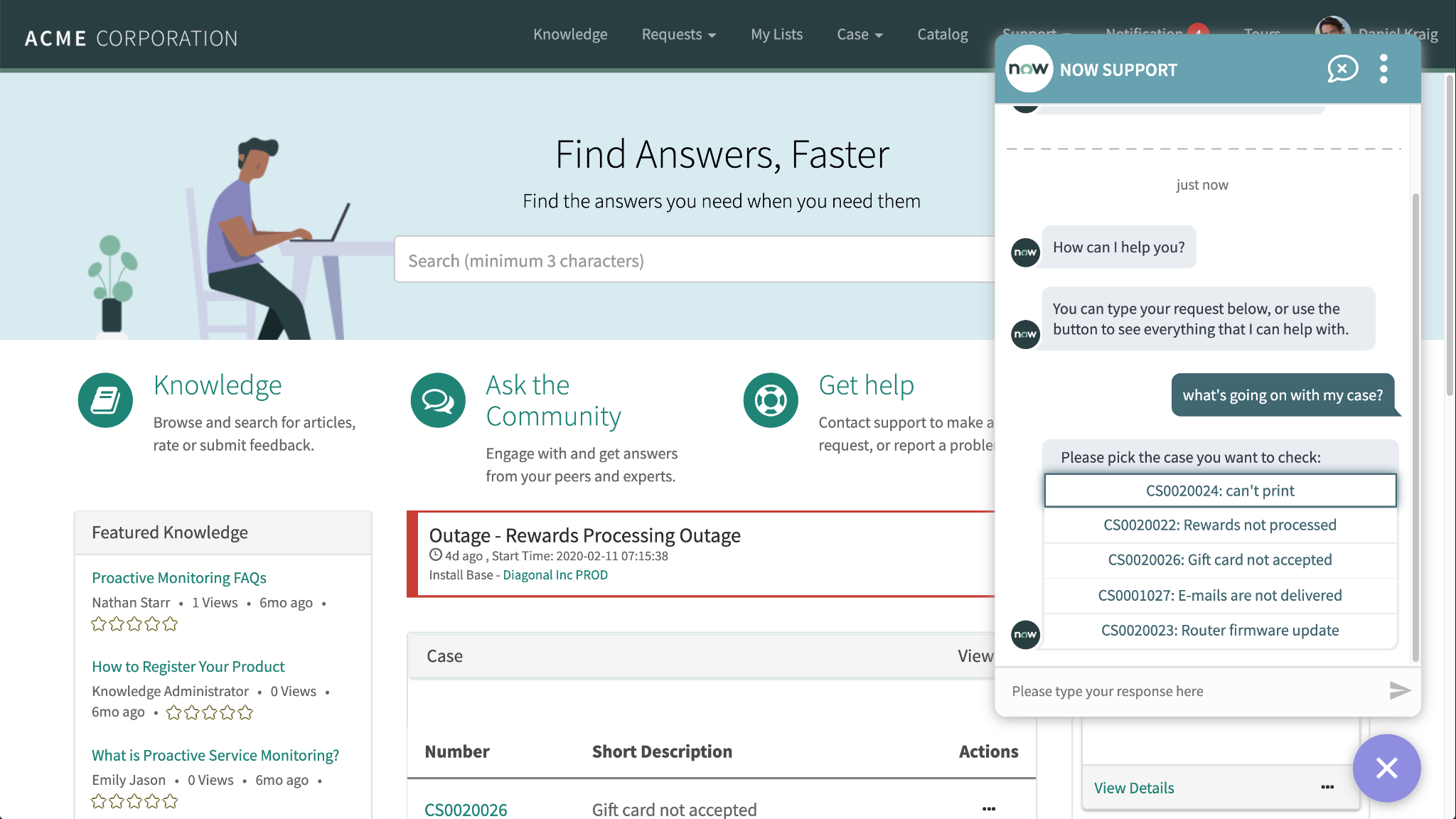 Customer Service Management provides self-service options, including a customer service portal. The customer service portal provides a customized experience, knowledge-based articles, an online community of experts, and automated answers from chatbots. It allows you to empower your clients with customized solutions and personalized experiences.      
Conclusion
Customer Service Management has the power to make your business. It combines customer service with customer operations. Customer Service Management solutions empower you to manage your customers' requests effectively.   It includes running multiple projects at the same time. It helps you to handle more issues and tasks without any demand for extra resources.
In conclusion, we can say that ServiceNow Adoption in customer service management provides end-to-end case management on a single platform with the identification of bottlenecks, analytics, and reduction in resolution time. 
Thanks For Reading
Read More on Aelum Blogs
Author: Rati Kumari Jha
Designation: Technical Content Writer