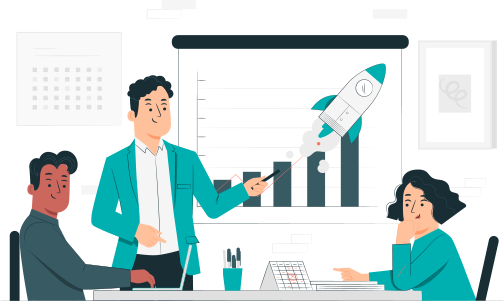 Ensure Value Delivery with ServiceNow
ServiceNow Strategic Portfolio Management (SPM) allows for the assessment of top-level investments and adaptation to changing business priorities. It supports functionalities to
Anticipate critical business requirements, allocate resources, and evaluate the value of the business portfolio, allowing businesses to prioritize new requests effectively and deliver products efficiently.
Aelum Consulting can implement ServiceNow SPM to enable you to manage both strategic and operational work within a single platform which minimizes bottlenecks and accelerates your time to market.
By aligning all work, we help you optimize business outcomes and enable rapid response to changes, resulting in enhanced value delivery rather than just increased output.
Strategic Planning and Decision-Making

Visualizing plans and objectives to help decision-makers easily understand the status, progress, and alignment of projects with business objectives. This helps in making informed decisions that align with the organization's strategic goals.

Strategic Objective-Investment Alignment

By providing a clear view of the business portfolio via SPM, we enable organizations to prioritize investments based on their impact on business goals; and ensure that resources are allocated to the initiatives that are most critical to the organization's success.

Improved Risk Management

We utilize SPM to provide organizations with a holistic view of the risks associated with their portfolio of projects and programs. This enables them to identify potential risks and take corrective action to mitigate them.

Improved Collaboration and Communication

We enable stakeholders to access real-time information, share updates, and collaborate on tasks. As a result, everyone involved in the project is aligned with the organization's strategic goals and working towards the same objectives.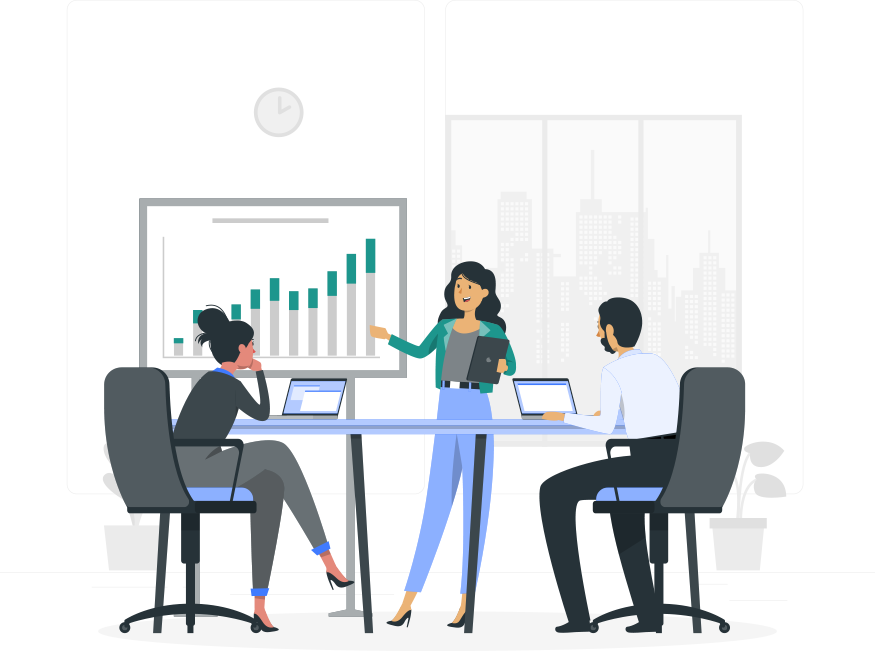 Our SPM Implementation Methodology
Your Business In Focus
We recognize the significance and benefits that organizations can gain from implementing ServiceNow SPM. We understand how ServiceNow can cater to the distinct requirements of all stakeholders involved at every organizational level, thereby facilitating efficient and effective implementation of SPM.
Business Insights at the Center
Effective implementation of ServiceNow SPM requires informed investment decisions and proper visibility. Our approach, which is driven by data, takes into account the requirements of all stakeholders involved, thereby reducing the administrative workload for everyone involved.
Embracing Automation
Automation can significantly assist internal teams working on complex projects by eliminating the need for time-consuming manual tasks. Therefore, we help you identify the operations that need to be automated and determine how the desired business process would support them.
Business Agility Enabled
We focus on enabling you to manage both strategic and operational work in a single unified platform, reducing bottlenecks and enabling faster go-to-market strategies. This allows you to manage resources effectively and respond quickly to changes in priorities, resulting in increased agility.
Strategize with SPM Components

Operating Model
Creating a comprehensive view of how the organization functions by integrating customer offerings, business capabilities, and corporate structure.

Portfolio Management
Facilitating a comprehensive view of all IT operations throughout the enterprise, which enables both teams and business leaders to manage resources across the organization.
Financial Management
Helping business leaders align costs with business strategy by emphasizing forecasting the potential impact of cost reduction in various areas.

Risk Management
Facilitating risk and security management to identify potential hazards and fortify any areas that may be vulnerable to security weaknesses or non-compliance issues.
IT Asset Offboarding
Simplify the process of adding or removing assets in the IT environment, reducing the time and effort required for asset management.

Architecture Governance
Enabling governance to the hierarchical layers of intricate business systems, which empowers organizations to synchronize their resources and tools with the overall business.
Frequently Asked Questions






















We'll guide you, work with you and deliver the best