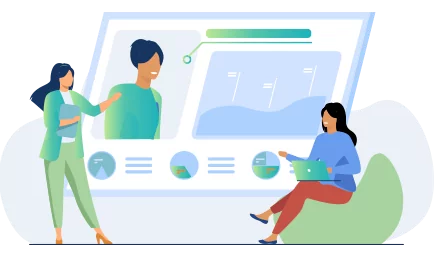 What Is a ServiceNow Partner?
A ServiceNow Partner is an organization that has entered into a partnership with ServiceNow, a cloud-based software company that provides digital workflows for enterprise operations. It provides consulting, implementation, and managed services for ServiceNow customers. They offer various services, including strategy development, implementation, configuration, customization, integration, and ongoing support for ServiceNow products.
Relationship Between ServiceNow and Their Partners!
Technology consulting and implementation firms.
Independent software vendors (ISVs) with experience
Experts in implementing and supporting ServiceNow products.
Work closely with ServiceNow customers
Understand their business requirements, design & configure solutions
Provide ongoing support and maintenance
Have access to NOW platform training, support, & certification programs
Provide customers with various service options
Help to achieve the most value from their ServiceNow investment
Aelum Consulting- The Best Premier ServiceNow Partner in India
Aelum Consulting has a strong partnership with ServiceNow, which enables them to deliver high-quality solutions and services to their customers.
Through our partnership, we provide a range of services, including implementation, customization, & integration of ServiceNow products.
We also offer training and support services to help our customers get the most out of their ServiceNow investment.
In addition, we have a team of experienced consultants and developers certified in ServiceNow.
Our team has the expertise and knowledge to help a wide range of industries to implement & optimize Now solutions.
We have access to the latest ServiceNow products, tools, and resources through our ServiceNow partnership.
All this enables them to stay up-to-date on the latest trends and best practices in ServiceNow implementation and support.
How do you choose a ServiceNow partner?
Choosing a ServiceNow partner can be a crucial decision in the success of your platform implementation. Here are some key factors to consider when selecting a ServiceNow partner
Expertise
Look for a partner with expertise in the specific ServiceNow products or modules you plan to implement. Make sure they have a good understanding of your industry and business needs.
Experience
Choose a partner with experience working with companies similar to yours in size, industry, and complexity. Ask for references and case studies to see their track record of success.
Services
Consider the services the partner provides, including strategy development, implementation, configuration, customization, integration, and ongoing support. 
Certification
Check the partner's certification status. ServiceNow partners must be certified to deliver services, so ensure they have the relevant certifications to provide the services you need.
Partnership level
ServiceNow has a tiered partner program based on the partner's level of investment and expertise. Choose a partner that has achieved a high level of partnership status.
Culture and communication
Choosing a partner whose culture and communication style align with your organization is essential. Look for a partner that has a collaborative and transparent approach.
Value
Compare the cost and value of each partner's services to determine which partner offers the best value for your investment. Ensure their service offerings align with your business needs.
Frequently Asked Questions
We'll guide you, work with you and deliver the best