Digital Transformation is the primary key for businesses to ensure that they keep sustaining in this competitive environment. Traditional Business Service Delivery models are not well efficient to deliver IT projects with guaranteed quality, time, and transparency.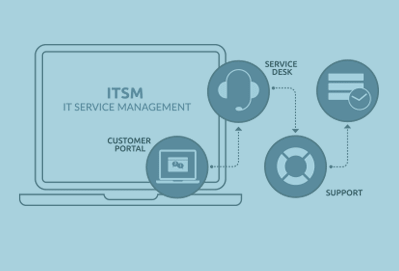 Challenges
Businesses spend a lot of money on innovating and modernizing their Service Delivery.  Demand for IT services is increasing in this digital world. High-cost Service Delivery due to the use of resources to keep everything running and connected. Limited Number of people to resolve the queries on time, Lack of Infrastructure Visibility, Siloed Manual Process, and eventually Slow Responses.    
Proposed Solution 
To help businesses adopt digital transformation and to modernize and innovate service delivery, the ServiceNow platform came forward with completely automated IT service management (ITSM) solutions. 

What is ServiceNow IT Service Management ?
ServiceNow ITSM includes processes and workflows that ensure the delivery of quality IT services. ServiceNow IT Service Management Solutions enable organizations to modernize their Service Delivery and improve the efficiency of business service delivery with reduced costs. It can boost your organization's IT productivity, improve business agility and reduce risks. It includes AI-based tools like chatbots and voice assistants to provide faster responses and reduce human efforts.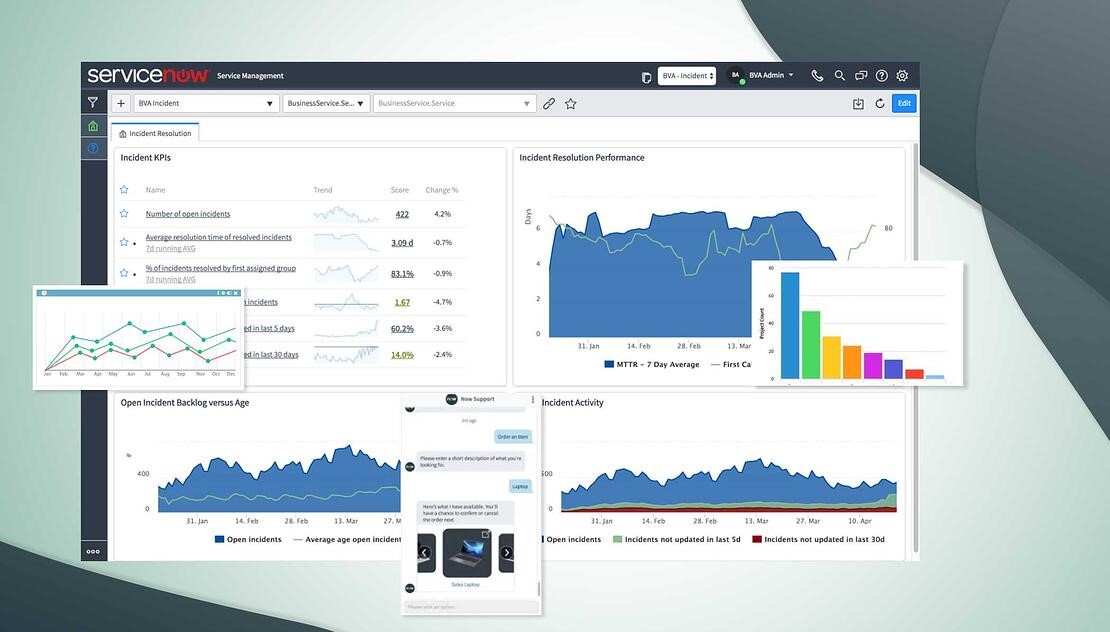 ServiceNow ITSM Solutions can benefit your business in different ways.
Benefits of ServiceNow IT Service Management Solutions
Improved Project Management
Project managers lose most of their time in assigning tasks, updating documents, Monitoring, and sending emails.AI powered ITSM tools are capable of assigning tasks and monitoring to the users. Responsive and interactive dashboards to provide the activity report for every individual. These dashboards can provide some really deeper insights about every single user. It reduces the project management Costs and works on improving the process of decision making.
Streamline and Automate Service Delivery
The presence of smart and interactive dashboards that provides actionable insights for the different projects. It provides an intuitive experience to the users by responding quickly to the user's requests. Strong analytics will help you to track performance and to get suggestions for possible future improvements. ServiceNow ITSM Solutions saves a lot of time, streamline and automate the IT workflows.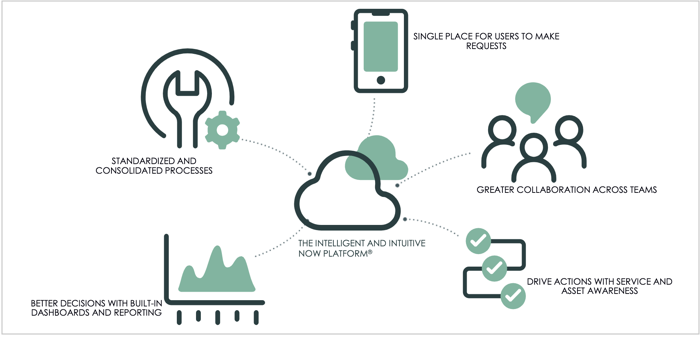 Uninterrupted incident Management
ServiceNow incident management solution in ServiceNow ITSM ensures that IT captures the incident without any disruption and outage. It streamlines all the processes and automatically routes all the incidents to the best-appropriate resolution group. Prioritization of emails, calls, and chats based on targets of service level.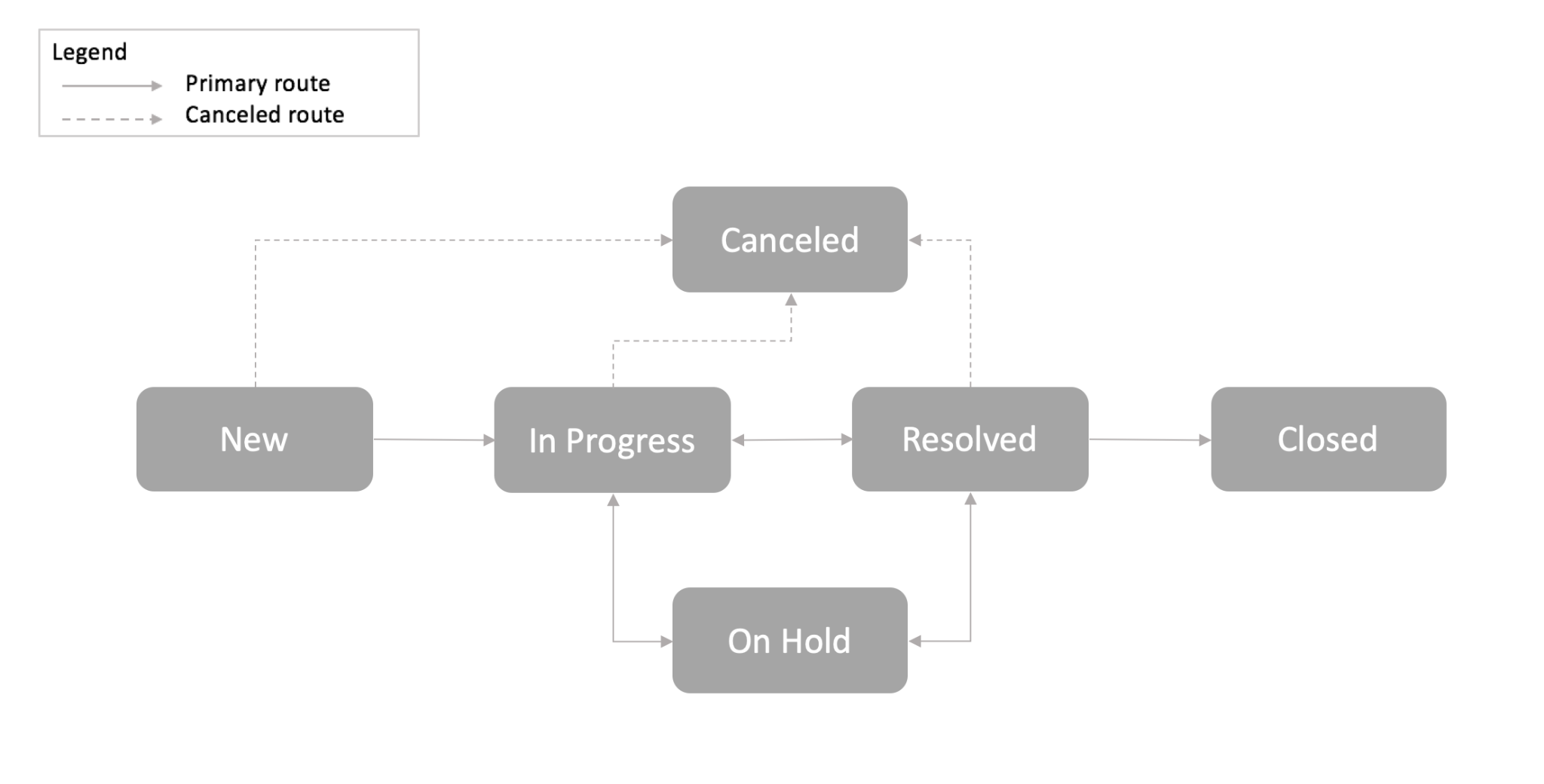 Optimized Workflows
Projects managers don't have to spend their time assigning, categorizing, and routing tasks manually. There are voice assistants that can alert all team members about their issues and the voice assistant help till the issue is not resolved. These voice assistants and bots enable optimized workflows and ensure service delivery on time.

Structured Data-Driven strategy
ITSM solutions will provide you with real-time data decisions using AI-powered dashboards. The data will be compiled, preprocessed, and evaluated to help you make better decisions for your business. Structured data-driven solutions will shape your business in the most effective manner.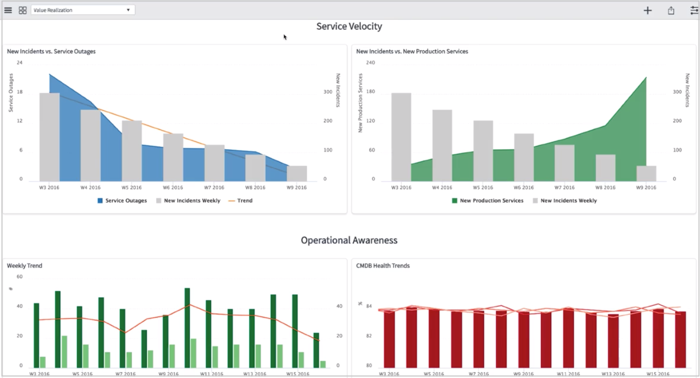 Reduction in time and cost
ServiceNow ITSM provides a strong platform for all ITIL Processes and reduces costs by improving business agility, reducing risks, and boosting IT innovation. It provides a single system for all IT processes with real-time dashboards and benchmarks.
Conclusion
The digitally transformed ServiceNow ITSM solutions have the intensive capability to improve the business service delivery efficiency. In this digital world, your organization can rely on the abilities of ServiceNow ITSM.
Thanks For Reading
Read More on Aelum Blogs
Author: Rati Kumari Jha
Designation: Technical Content Writer