ServiceNow Tokyo Release brings you a new and improved user experience, with new features, improved reporting, and management capabilities. ServiceNow Tokyo Release is the latest ServiceNow release, which brings you a refreshed look and feel from previous versions of ServiceNow. It provides new features to help you transform your business processes and improve customer experience, connect with partners, and drive innovation.
A modernized UI that's easier to use and more intuitive than ever before. A new experience for setting up, configuring, and managing your organization. New tools for managing IT services, including CloudForms integration with Azure Active Directory (Azure AD) and Microsoft Teams. Enhanced support tools that help you track progress with tickets and improve incident resolution times.
ServiceNow Tokyo Release is a major release of the platform and includes many new features. Some of the most notable features include:
New Salesforce Integration – ServiceNow integrates with Salesforce to offer more intuitive and seamless integrations.
Improved User Experience – ServiceNow's UI has been completely revamped to make it easier for users to navigate and find relevant information.
Improved Data Security – You can now encrypt all your data at rest using encryption keys that are unique to each customer, company or account.
Hybrid Cloud – This feature allows you to deploy and manage your hybrid cloud infrastructure using only a single instance of ServiceNow.
ServiceNow Data Connector – With this feature, you can integrate your legacy systems with ServiceNow without having to write any code. You can also use it to bring data from other applications into ServiceNow through connectors such as Microsoft Excel, Microsoft OneNote or Salesforce.com.
Oracle Cloud Platform Integration – With this feature, you can connect ServiceNow to Oracle Cloud Platform through LDAP or Active Directory natively within ServiceNow itself.
New Custom Fields – Custom fields are now available for all users and roles. These allow you to store additional information about a record (such as notes) in the database.
Data Loss Prevention (DLP) – DLP policies are now available in ServiceNow Tokyo. With this feature, you can protect your data in real-time by detecting sensitive information that may be about to be released, such as credit card numbers or social security numbers. You can also prevent unauthorized access to sensitive data by restricting who has access to it based on organizational roles or other criteria.
Major Highlights
App Engine
Provides a set of low code capabilities that enable enterprises to build their own application at scale.
Flow Integration to Table Builder
Table builder provides a unified experience for tables, and form flows.
Intuitive user-friendly experience for the users.
Guided experience in the context of the table with data models in a tabular format. Table Builders exclusive to App Engine Studio.
Formula Builder
It provides Microsoft excel features, like performing some average, sum, or any sort of calculation. Excel-like formulas in place of scripts.
Functions are defined in sys_transform_function.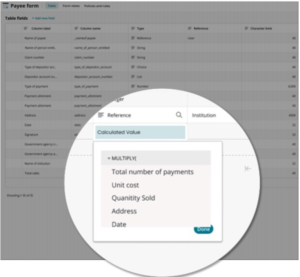 Template Sharing
During template sharing now you will be getting the options that specify you want to share with a Specific user and group or to all users and groups.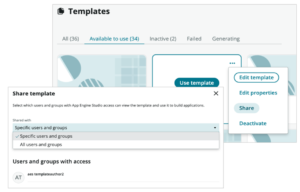 Email Notification Authoring
Create a notification in the notification table. Trigger these Notifications from flows with send Notification action. Low-code users can create notifications in the same notification table as other platform notifications.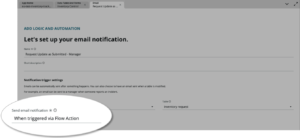 App Engine Management Center
We call it the Control tower for all your applications.
It will assess and reduce potential risks of applications and deployment sprawl.
Track adoption and identify bottlenecks in deployments.
Configure pipelines for multiple deployments Processes.

Notification Dynamic Translation
Go to advance view. To enable the functionality we first check the Dynamic Translation Check box. Suppose we have customers from different counties from different languages then this feature is useful to translate the notification.

Automation Engine
Combination of Integration hub and RPA hub.
Automation Center
Central governance of automation requests and implementations.
Show business value by showing CIO ROI against defined goals.
Additionally, support UI Path robot executions.
You can show time and money saved through RPA.
REST API ανailable /sn_ac/auto/rpa.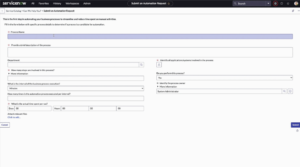 ATF AI Test Generator and Cloud Runner
Using AI for Testing and simplifying the execution of automated testing with hosted headless testing. It will also reduce the time of the developer for testing. Accelerate testing with Al powered regression test generation.

Document Intelligence
Human-assisted document parsing of structured documents. The system is capable enough to identify the content of the documents and read it for you.
Tables and lists will be included.
You can consume the parsed data inflow with OOB actions and templates.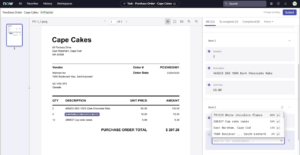 Flow Designer Integration Hub Dashboard
It provides more attention to these aspects-:
Usage
Flow executions
MID executions
No module available(yet)
Process bar in Flow Designer
It is used to show how the process has been generated.

Read-only roles in Flow Designer
Enables a user to launch Flow Designer and Action Designer to view the configuration and execution details of flows, subflows, and actions."Writable"buttons/actions are removed.

ECMA script 2021
It supports ES6 Scripts and is currently available for Scoped applications only.

Guided Setup
Create Guided Setup experiences for any app and Improved experience for app onboarding. we have guided setup for ITSM, ITOM and CSM, we can create such guided setup using the guided setup builder.

Admin Center
Install and configure ServiceNow solutions using a guided experience that includes personalized application recommendations based on instance maturity and desired business outcomes.
You can find out the following:-
How many apps are ready to update?
How many apps are ready to install?
How many tasks are assigned to You?
How many approvals are in a pending state?

S/MIME Support for Inbound Outbound Email
S/MIME support plugin should be activated. Then we can tick the digital signature and can encrypt the email. It Enables sending or receiving of encrypted email using the S/MIME protocol. Available from the classic email client and outbound notification.

Log Protection
It is used to check and protects the logs as per our requirements.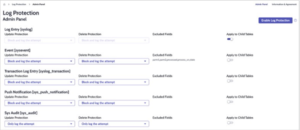 Adaptive Auth Enhancements for mobile
Supports Mobile access in an IP Access-controlled instance.
Requires adaptive authentication.
Users must be on pre-registered devices.

Get more information about features of ServiceNow Tokyo Release-ServiceNow Release Notes
To Discover more: Read our latest Blogs: https://aelumconsulting.com/popular-blogs/
For ServiceNow consulting and implementation, Visit Our Website & Connect With Best ServiceNow Experts: https://aelumconsulting.com/servicenow/
Thanks For Reading
Read More on Aelum Blogs
Author: Rati Kumari Jha
Designation: Technical Content Writer