ServiceNow aim is to automate and transform the business processes using the Now platform to increase efficiency and deliver exceptional and outstanding experiences for customers, partners, and employees. IT is the engine that is responsible to bring productivity and innovation.
With multiple changes in the business environment, IT project management requires more attention and transformation when an organization struggles to meet deadlines and deliver the project on time.
Challenges
"As per reports by the Pulse of Profession, 11.4% of each dollar invested on projects is wasted due to poor performance. The project's poor performance leads to low throughput and quality due to a lot of complexity and poor visibility."
So, the question here is, how do you increase the efficiency in the project development life cycle?  How can you best automate and streamline your projects? How companies can accelerate project delivery?
Solution
And the answer to all these questions is the Project portfolio management application in ServiceNow. Companies can use the ServiceNow ITBM to meet project deadlines, manage projects, resources, demand, finances, and portfolios. In this blog, you will see How ServiceNow ITBM helps different companies to accelerate their project delivery.
ServiceNow ITBM
ServiceNow ITBM consists of a set of workflows and solutions for developing, delivering, and managing projects for business services. It works with an aim of providing the best support to organizations. It provides you with a range of components and features that can help you to reduce your IT-based expenses and to have advanced insights and comprehensive reporting of your Business in real-time.
Key Solutions in ServiceNow ITBM
Project Portfolio Management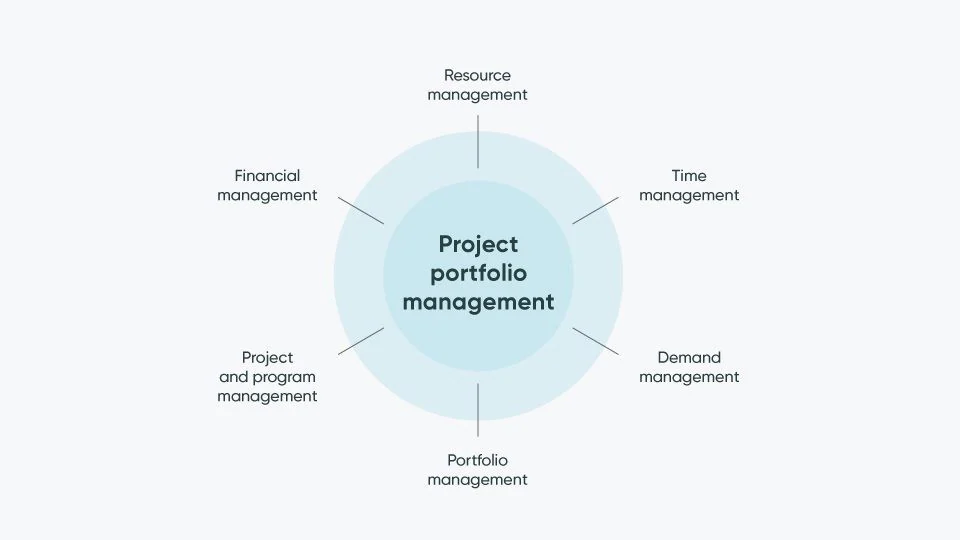 Project portfolio management provides you the complete visibility into the projects. It allows you to follow the team-oriented approach for projects with specific features such as demand management, resource, portfolio, and program management. It enables the early identification of risks and changes in the project life cycle and ensures the better utilization of your available resources.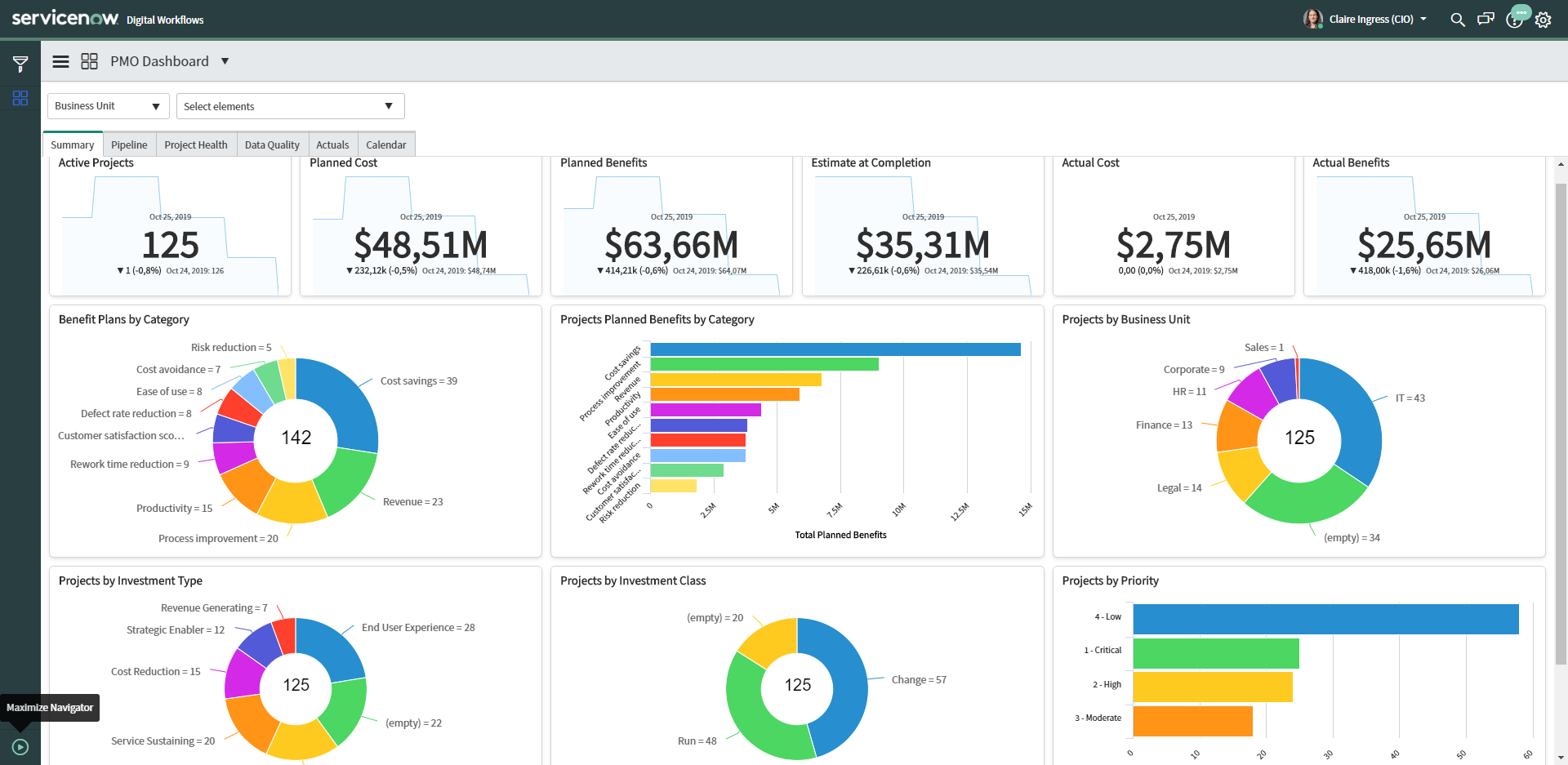 Application Portfolio Management
Using application portfolio management, you can get complete information and understanding about all the applications used in your organization. It helps you to minimize redundancies and costs. It provides you with a wide range of tools that help you to identify the applications which need upgrades and meet your business goals.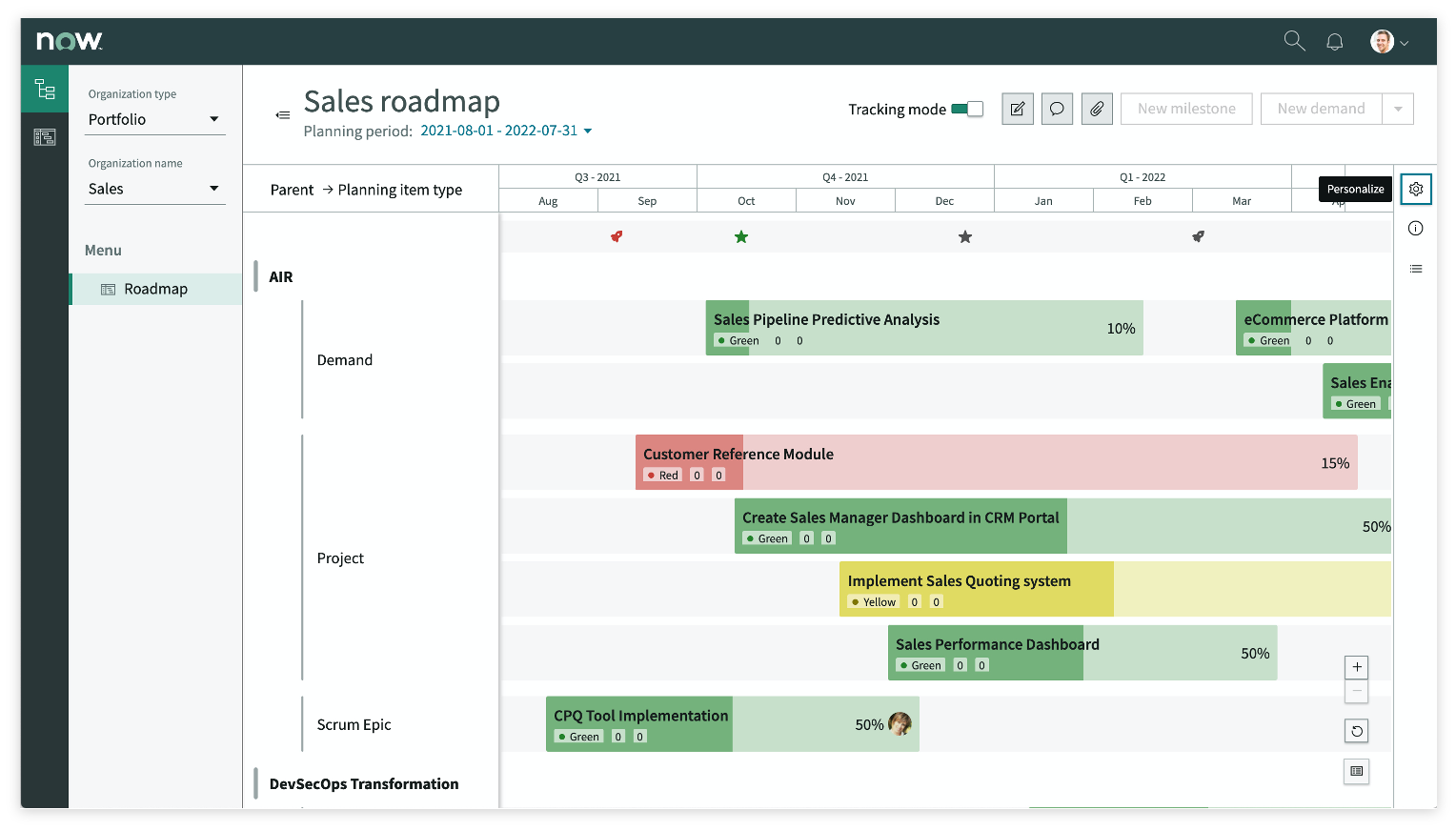 Agile Development
It makes sure that the changes in the project over time do not affect the whole project life cycle. Agile methodologies help organizations to manage tasks efficiently.
Financial development
ServiceNow Financial Development applications help you to reduce your IT expenditures. It also helps you to allocate, track, report, and manage the expenditures of your organization in a more efficient manner. It will guide you to make better financial decisions for your organization.
Innovation management
This application in ServiceNow will help you implement and assess new ideas. It will give you information about the most important ideas that can be implemented.
Key Benefits of Using Project Portfolio Management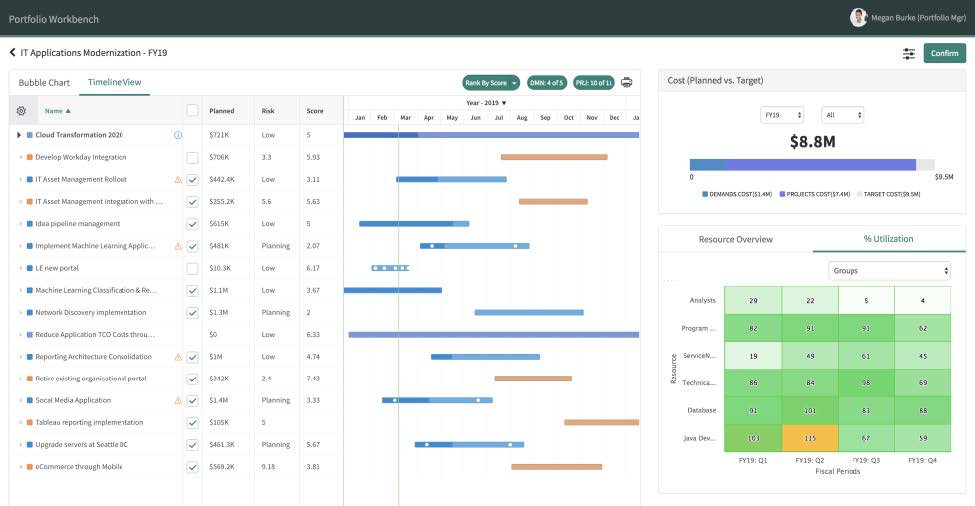 Accelerated Demand Management
When most of the work was done manually in the organizations, it was really difficult for the project teams to follow a simplified approach and understand the business demands. In the traditional way of project management, each project used to be handled individually with no investment optimization and prioritization of projects. ServiceNow ITBM came forward to help organizations with these drawbacks.  ServiceNow ITBM helps businesses to manage and understand demand in a structured manner ensuring transparency with better investment decisions for projects.
Consolidate Tools
Traditional project management tools used in organizations confuse the project managers to choose between the set of tools. These tools are not helpful as they were not providing transparency for the projects. To provide predictable project delivery, ServiceNow ITBM provides more transparency into the projects and helps you to track your project progress with an oriented approach. It helps your organization in strategic planning and increases project predictability.
Seamless Project Delivery and Execution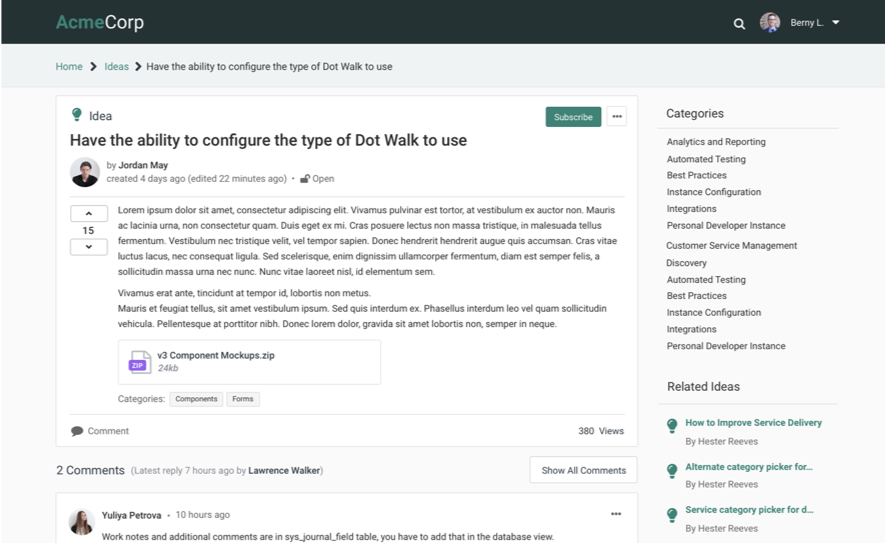 ServiceNow ITBM provides a smooth and seamless project delivery experience. It allows organizations to track the progress of their projects using dashboards and reports in real-time. It helps you to prioritize and manage your project and make the most effective investment-based decisions. ServiceNow project portfolio management provides a scalable approach to accelerate project delivery.
Why you should choose ServiceNow ITBM for your Organization?
Project Portfolio Management solution in ITBM provides these benefits to your organization and puts these three on higher priorities
Increased Responsiveness and velocity
By streamlining and automating most of the manual processes, ITBM allows you to increase the velocity and fast-track your high-priority projects. It provides full visibility of the business demand and helps you to allocate your IT resources efficiently. More automation of processes saves you more than hundreds of hours periodically and improves your business responsiveness, collaboration, and velocity.
Transparency
ITBM helps you to get more visibility into your projects and provides the most effective insights in the form of reports and dashboards.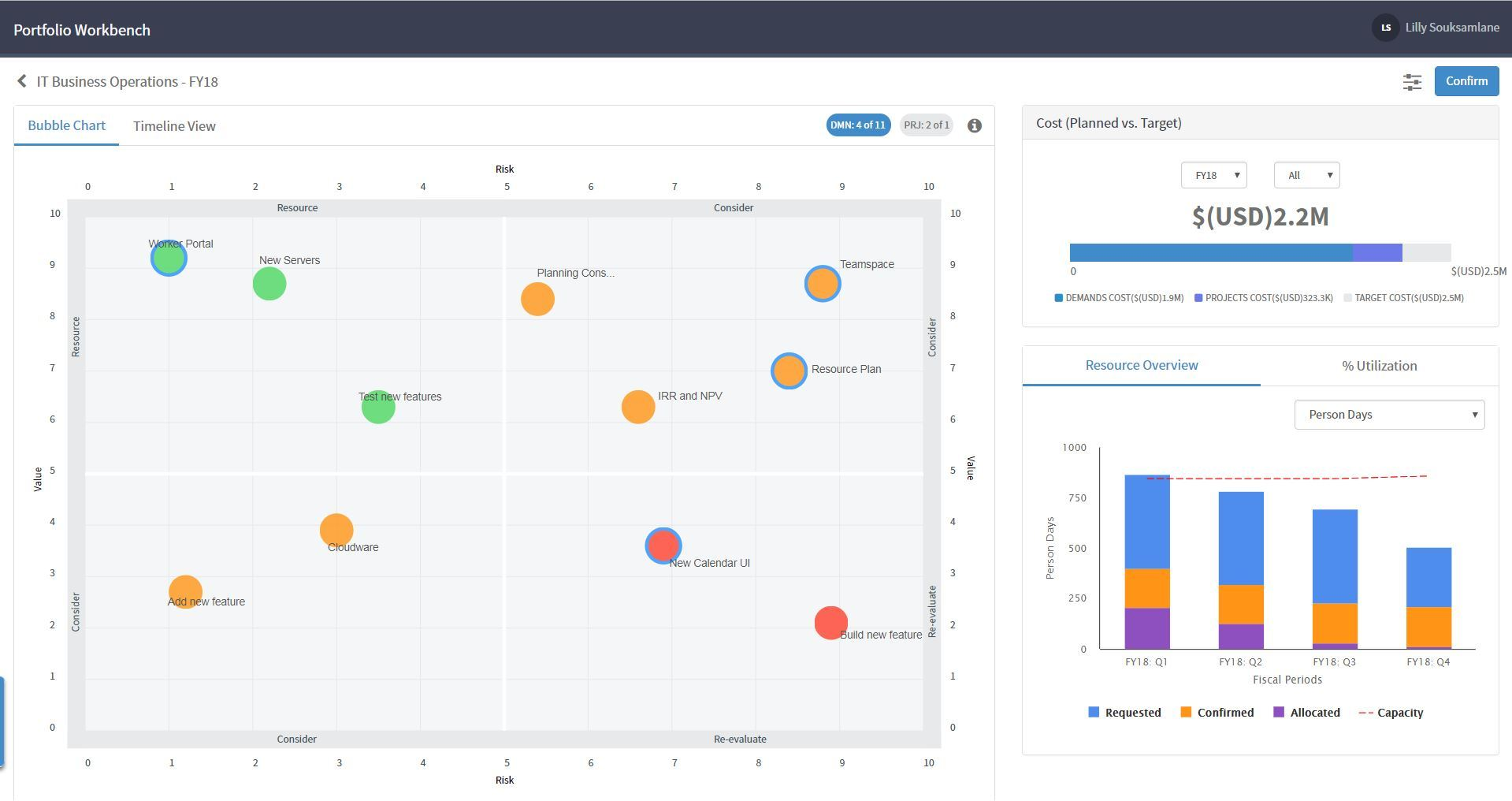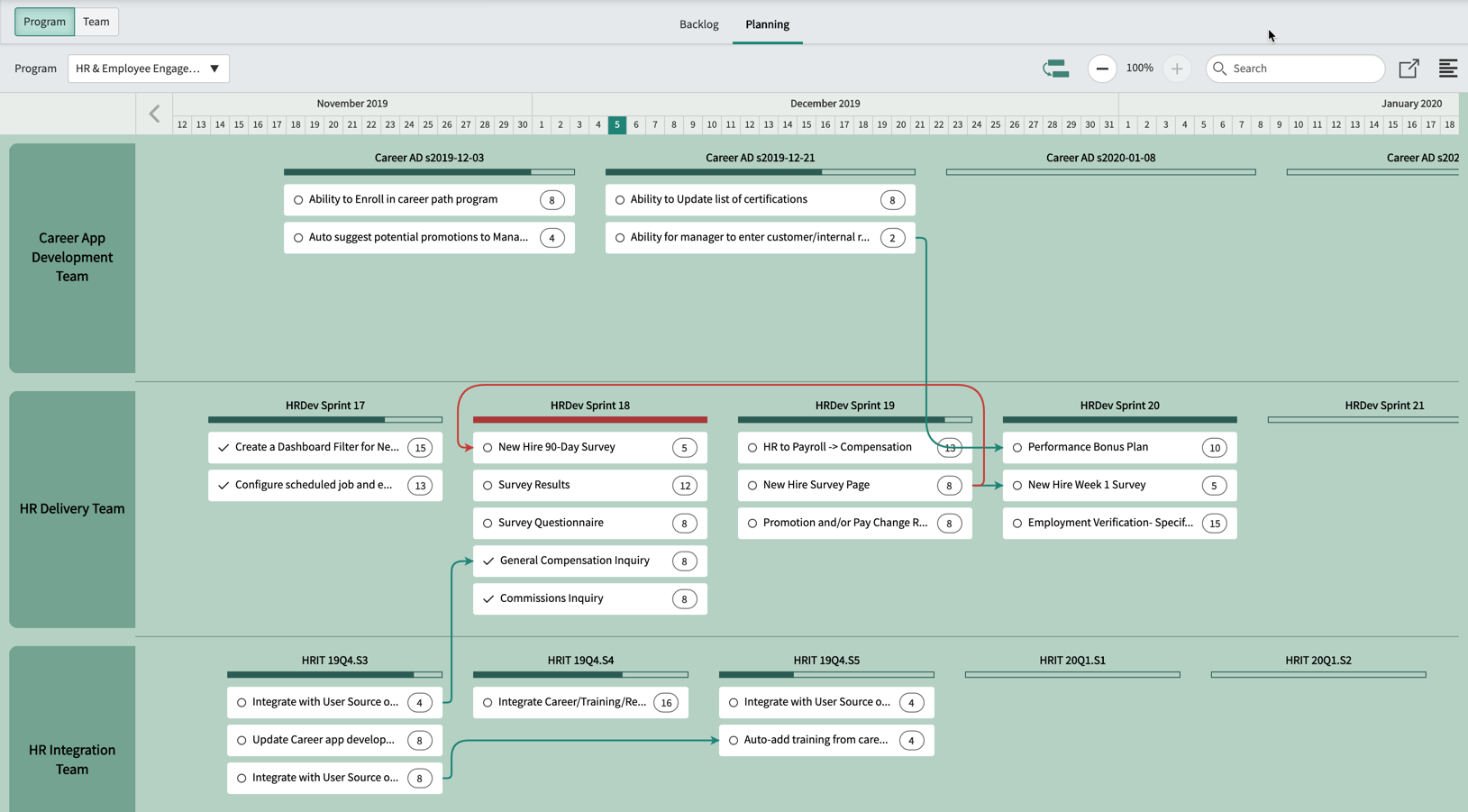 In project portfolio management, the Portfolio workbench dashboard provides the portfolio view of the project reports, status, resources allocation, and capacity which helps us to analyze and track the projects for better resource allocation and investment-based decisions. Using portfolio workbench, project leads and managers can immediately make allocation and investment-based decisions.  Changes in Real-Time can be done to meet project commitments.
Better Employee Experiences
With more improvements in business productivity using the ServiceNow project portfolio, ITBM creates Better Employee experiences. Now portfolio dashboards can easily track the data in real-time and allocate various resources. ITBM is a proven asset for business organizations that can effectively prioritize and manage projects and generate higher value for your business.
Conclusion
ServiceNow IT Business Management is a valuable asset for the organizations to improve visibility into demand, resources, and project portfolio to more effectively prioritize, manage and deliver projects to generate Higher values and better business outcomes.
Thanks For Reading
Read More on Aelum Blogs
Author: Rati Kumari Jha
Designation: Technical Content Writer