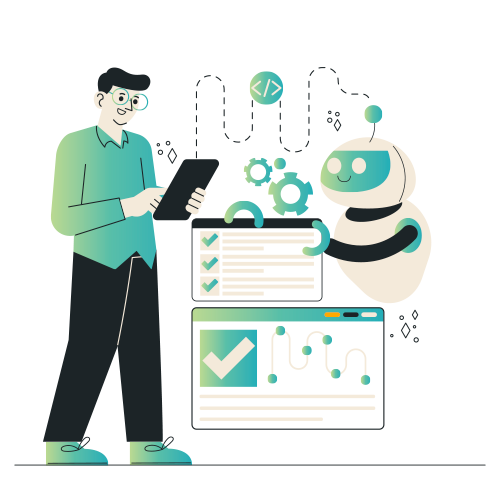 AUTOMATION ENGINE
Automation Engine is a software platform designed to automate repetitive tasks and processes. It typically uses a combination of scripting, workflow, and rule-based technologies to enable organizations to streamline their operations, improve efficiency, and reduce errors. Organizations can use it in many industries and automate tasks such as data entry, report generation, and email management. The platform can be configured to work with existing systems and applications, making it an attractive solution for organizations looking to automate their workflows without replacing existing technology investments.
Automation Engine Features
Workflow Automation
Define and execute complex workflows and sequences of interrelated tasks that must be completed in a specific order.
Rule-based Processing
Automate tasks based on conditions and rules, such as automatically sending an email when a specific condition is met.
Scripting
Write custom scripts to automate and integrate tasks with other systems and applications.
Task Scheduling
Schedule tasks that automatically run at specified times or intervals.
Monitoring and Reporting
Monitor the progress of automated tasks and generate reports on their performance.
Error Handling
Handle errors and exceptions that may occur during the execution of automated tasks.
User Management
Manage user access to the platform, including permissions and roles.
Auditing
Track changes, access the platform, and monitor and log activity for compliance and auditing purposes.
Scalability
Scale the platform to handle increasing tasks, data volumes, and high concurrency and parallel processing levels.
Integration
Integrate with other systems and applications, such as databases, web services, and enterprise resource planning (ERP) systems.
Automation Engine Capabilities
Integration Hub

Reduce cost and complexity for ServiceNow integrations and simplify cross-enterprise automation.

RPA Hub

Integrate legacy systems and automate repetitive tasks with robotic process automation.

Automation Center

Discover, manage, and measure all automation in a central repository.

Document Intelligence

Automate data capture with AI and integrate it into ServiceNow workflows.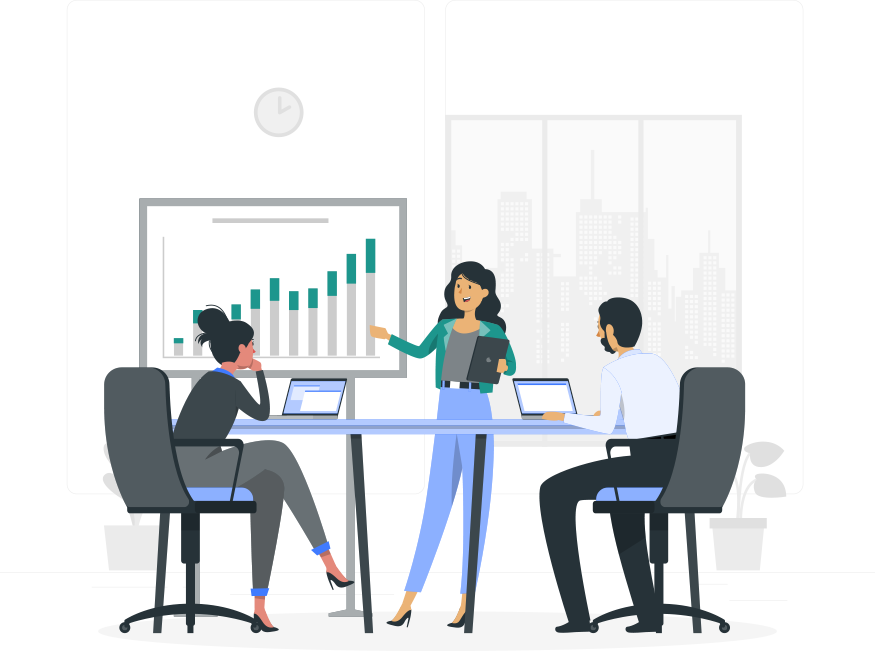 Automation Engine Benefits
Increased Efficiency
Automate repetitive tasks, freeing employees to focus on higher-value activities and improving overall efficiency and productivity.
Improved Accuracy
Get less prone to errors than manual processes, resulting in improved accuracy and fewer mistakes.
Cost Savings
Reduce labor costs by eliminating the need for manual labor and reducing errors that can result in rework and additional costs.
Enhanced Customer Satisfaction
Improve customer satisfaction by providing faster and more accurate service and reducing wait and response times.
Increased Scalability
Handle increasing volumes of tasks and data, making it easier to scale operations as business needs grow.
Better Compliance
Help organizations comply with regulations and standards by automating processes and tracking and reporting on activity.
Improved Data Quality
Enhance data quality by automating data entry and reducing the risk of errors, such as typos.
Enhanced Collaboration
Help teams collaborate more effectively by streamlining workflows and improving communication.
Increased Agility
Help organizations respond more quickly to changes and new requirements by making it easier to modify workflows and rules.
Reduced Stress and Fatigue
Automating repetitive tasks can reduce stress and fatigue for employees, making it easier for them to focus on higher-value tasks.
Automation Engine Process
The process of using an Automation Engine typically involves the following steps:
Define Requirements
Identify the tasks and processes that need to be automated and the desired outcomes of automation.
Design Workflows
Create workflows that define the steps involved in each automated task, including the order in which they should be executed.
Configure Rules
Set up rules that control the behavior of the Automation Engine, such as how tasks should be executed, when to send notifications, and how errors should be handled.
Integrate with Other Systems
Integrate the Automation Engine with other systems and applications, such as databases, web services, and enterprise resource planning (ERP) systems.
Test and Validate
Test the workflows and rules to ensure they work as expected, making adjustments as necessary.
Deploy
Deploy the Automation Engine in a production environment, making it available for use by end-users.
Monitor and Report
Monitor the performance of the Automation Engine and generate reports on its activity and results.
Maintain and Update
Regularly maintain and update the Automation Engine to ensure it continues to meet changing requirements & to fix any issues that may arise.
What Can You Get with an Automation Engine?
175+ spokes

with thousands of actions 

Flow templates:

Notifications, Document Management, DevOps, CRM, System Access 

Out-of-the-box solutions:

Password Reset, Client Software Distribution, Citrix VAD requests, System Access, AWS CloudFormation, Integration Hub Import 

1300+ RPA Components

for launching applications, invoking UI methods, working with databases, evaluating expressions 

RPA Capabilities:

Native Computer Vision, Desktop in Desktop, OCR, Rules Engine
RPA Connectors:

Chrome and Edge (Chromium) browsers, Outlook, Excel, Windows/Java, Mainframe AS400, PDF, Barcode, Citrix 

RPA Templates:

Password Reset for Oracle EBS 

Document Intelligence:

AIpowered data extraction and seamless workflow integration 

Automation Center:

Central, vendor-agnostic hub for complete visibility of the entire hyperautomation landscape

Analytics and Reporting: Identify bottlenecks, track key metrics, and make data-driven decisions to optimize your automation efforts.
How can Aelum Consulting help you with the automation engine?
Aelum Consulting is a Premier ServiceNow partner specialized in helping organizations implement and optimize automation solutions. Here are some ways our ServiceNow experts can help you with the Automation Engine:
Implementation
Aelum Consulting can help you implement the Automation Engine, including configuring the software, integrating it with other systems, and setting up workflows and processes.
Training
Aelum Consulting provides training for Automation Engine users, ensuring that your staff has the skills and knowledge to use the software effectively.
Customization
Aelum Consulting can customize the Automation Engine to meet your specific business requirements, including customizing workflows, adding new features, and integrating with other systems.
Optimization
Aelum Consulting can help you optimize your Automation Engine implementation, including improving performance, increasing efficiency, and reducing manual effort.
Support
Aelum Consulting provides ongoing support and maintenance for the Automation Engine, ensuring that the software continues to perform optimally and meet your business needs.
ServiceNow for automation engine
Some common services for an Automation Engine include:
Implementation
Help organizations implement and deploy an Automation Engine, including the design and configuration of workflows, rules, and integrations.
Training
Train employees on how to use the Automation Engine, including hands-on training, webinars, and online tutorials.
Support
Ongoing support and maintenance services to help organizations ensure the continued performance and reliability of their Automation Engine.
Customization
Customize the Automation Engine to meet an organization's unique needs, including developing custom workflows and rules.
Integration
Integrate the Automation Engine with other systems and applications, such as databases, web services, and enterprise resource planning (ERP) systems.
Monitoring and Reporting
Monitor the performance of the Automation Engine and generate reports on its activity and results.
Upgrade
Upgrade the Automation Engine to the latest version, including installation, configuration, and testing.
Consulting
Assess their automation needs, develop automation strategies, and identify opportunities for process improvement.
Frequently Asked Questions
We'll guide you, work with you and deliver the best